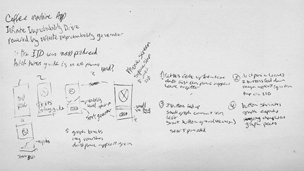 The project brief for this project was to animate any user interface. Content and theme was left up to me.
Process
Like every project I began with research into what people were currently making in regards to UI animations. I found that car UI systems have a lot of features and display multiple features at once. Theres a handful out there with Tesla having the most famous one. I've had experience with using some in car UI's and they tend to be instantly confusing.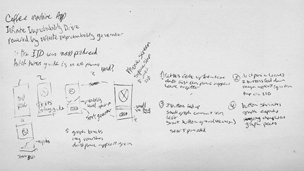 Since I didn't have a real world client I took this opportunity to exercse my creativity and chose to design for a world where Hitchhikers Guide to the Galaxy is real. I imagined every car would have an Infinite Improbability Drive (instant transportation by becoming more improbable).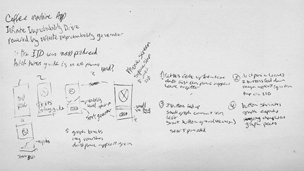 Before storyboarding I searched for car display assets as I knew that mock-ups weren't easy to come by for this kind of UI. Once I knew the limits of the imagery I began plotting out how this made up system would look and work.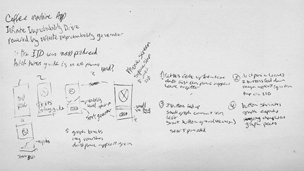 I learned some lessons with this project, like the difficulty of morphing a simple shape into a complex shape (doing it backwards helps). Or that creating a graph is easy, but animating it to change as much as this one does is something else entirely.